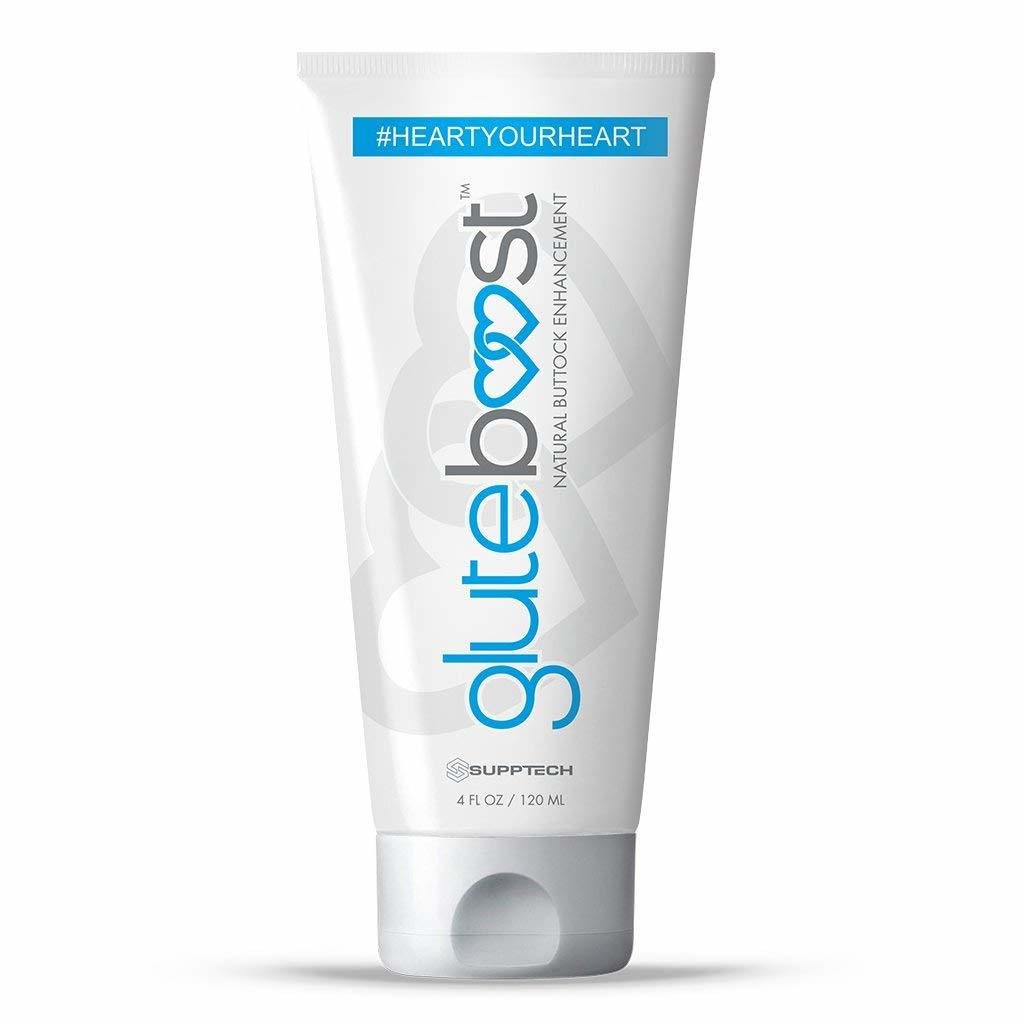 Gluteboost Cream Natural Butt Enhancement Cream 4 oz
SKU FSE012
Product Details
Get a bigger butt with Gluteboost's all natural buttock enhancement supplements. Gluteboost now has two wonderful butt enlargement products to help you get a bigger butt.

First we have our all natural butt enhancing pills that have been helping men and women increase the size of their butt's for years . With 20,000+ customers and over 1,000,000 butt pills sold, Gluteboost butt enhancement pills are the number one supplement to help you get a bigger butt.

After years of research and development, we are now extremely happy to offer you Gluteboost's brand new butt enhancement cream. We have researched every butt enhancement cream on the market and have formulated the perfect cream to help you get a big butt while smoothing your skin and minimizing stretch marks. Our brand new booty cream is a perfect complement to our booty pills.

HOW LONG DOES IT TAKE TO SEE RESULTS? Gluteboost works different in each individual, however, you should expect to see results between week 6 and week 10. Then it is just a matter of how big you want to go! 85% of our customers take the product between 6 and 9 months. This should give you an idea of how long you will take GluteBoost before reaching your desired target size.REMEMBER: This is not a miracle pill that is going to give you a huge butt after 30 days. Anyone that tells you that is lying and trying to take advantage of you. The only solution to get results that quick are expensive surgeries and injections.

1. Directions for use: Take Gluteboost once a day. For maximum results you should eat a healthy diet and work out regularly.

2. Is GluteBoost Safe? Not only is GluteBoost Safe, it is healthy for you too! This is a safe and all natural herbal formulation with natural ingredients made in the USA. All ingredients are fully tested for quality and consistency before being used in our special formulation. Gluteboost has not been tested in use with other supplements and medications, so please consult with your doctor before taking GluteBoost with other medications.

3. Do I need a prescription for Gluteboost? No. Because Gluteboost is an all-natural butt enhancement and dietary supplement, there is no need for a prescription.

4. Our Special Formulation: We have gone to great lengths to have these ingredients formulated by a specialists that guarantee quality and consistency in every bottle. The formula that we have produced in the strongest of its kind in the industry and guarantee's the best results possible. It's not as easy as just buying the ingredients and mixing them yourself. Don't be fooled, we have gone through rigorous testing and quality control applications to ensure you get the best results for your money.

5. How fast should I start to notice results and are the results permanent? You should start to notice results within just 3 to 4 months, however, we have seen results after just a few weeks! The results are to be permanent for everyone. Many have had much more success with keeping results permanent if used for 12+ months rather than just 4-8. If your body does not respond right away, please be patient. Some people´s response rate will vary just as it may with prescription medications, herbal supplement programs, etc. Using Gluteboost buttocks enhancement pills for longer than 12 months is encouraged for maximum results. Simply stop using the program once you've achieved your desired results.

6. How much will my buttocks grow? Yes of course. Gluteboost works by using an all natural herbal formulation to stimulate new growth in the cells of muscle and tissue in the buttocks area for men and women.
7. Does GluteBoost work for men too? How much will my buttocks grow? Many customers using Gluteboost Enhancement Supplements report an increases in size of up to 22% or more after using for just 6 month. Results depend on the length of time you take our supplements. Maximum achievement is reached at 12 months.
---
DISCLAIMER: While we strive to obtain accurate product information, we cannot guarantee or ensure the accuracy, completeness or timeliness of any product information. We recommend that you do not solely rely on the information presented on this website and that you always read labels, warnings, and directions and other information provided with the product before using or consuming a product. For additional information about a product, please contact the manufacturer. Wellnessdepotph.net assumes no liability for inaccuracies or misstatements about products. These products are not intended to diagnose, treat, cure, or prevent any diseases. Individual results may vary. The information provided on this website is intended for your general knowledge and is not a substitute for medical or treatment of medical conditions. Please seek advice from your physician or other qualified health care provider with any questions regarding a medical condition.
Save this product for later